Your website page speed is one of the most important factors Google takes into consideration when determining search engine rankings. Recently, Google announced that starting in July 2018, they will consider mobile page speed as a ranking factor for their mobile search results. They call it "Speed Update", and it will significantly impact pages that deliver a slow experience to mobile users. So, how can you ensure your website is prepared for "Speed Update"?
Website Speed Test – Google PageSpeed Insights
One of my favorite free online tools is "PageSpeed Insights" by Google. This free tool analyzes the content of your web page, then generates a performance score and suggestions to make that page faster. Simply paste your web page URL (e.g. avadamedia.com) into the address bar, click the analyze button and watch the website speed test go to work.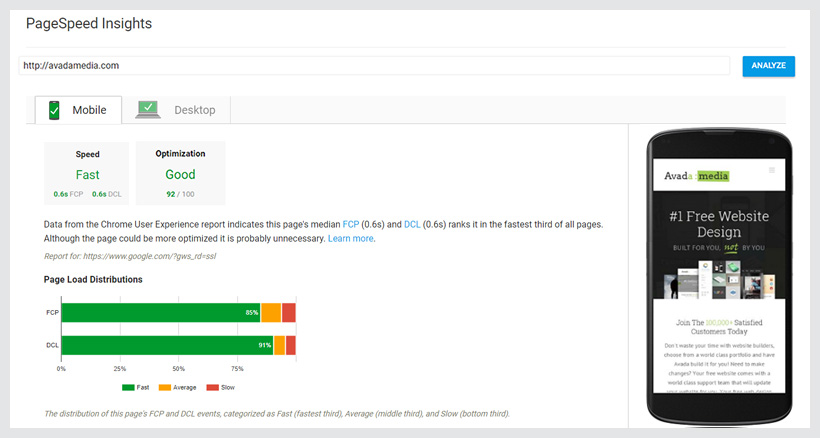 Increase Performance with Speed Optimization
If your mobile or desktop website speed test and/or optimization scores are medium to low the issues should be immediately addressed by implementing Google's suggested optimizations. If you need professional help, our Avada Media development team can build you a free website that's optimized for search engines to significantly increase page performance. We can also conduct a free audit of your current website speed. Fill out the form below to get started: