Google Maps Ranking Factors
The top 3 Google Map positions, or what many SEO specialists refer to as the '3-pack', on the top of the search result page across both mobile and desktop is the most coveted spot for local businesses to rank. Simply creating a Google Maps listing for your business isn't enough. If your listing is not occupying one of the top 3 positions you won't see much, if any increase at all, in new business. On the other hand, if your business consistently occupies one of the top 3 spots your map listing will generate new business every month.
So, how do you get to be one of the top three? Below are some surefire tips to help you rank in the "3-pack" of Google Maps.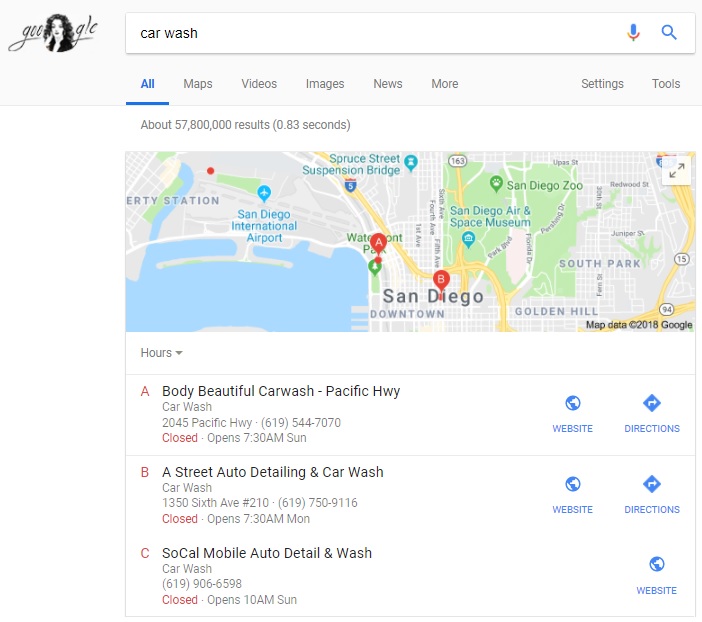 1. Verify Your Google My Business Information
It is important that all of your business information is correct. Pay close attention to your name address and phone number (NAP) and your business hours. Make sure your NAP and business hours match the NAP and business hours on your website and across all of your online directories.
2. Properly Categorize Your Business
Proper categorization of your business is crucial, so be sure to get this done and pay close attention to your choice. This is essesentially the title of your page and how Google will index your website.
3. Optimize the Listing Description
Your business description is where you tell people about your business and what services your provide. Include some of the major search term keywords you're targeting. The business description is similar to the page description or meta description of the page.
4. Local Telephone Number
Google considers 1-800 numbers spammy, so make sure to use a local telephone number. Always use one phone number for each Google Map listing if you have multiple locations.
5. Get Google Reviews
Now that you have completed the fundamental set-up and optimized your listing, it comes down to reviews. You want to get as many legit, high rated reviews as possible. Getting reviews can be tricky and there are some things you must avoid doing when trying to get reviews or you may be penalized.
6. Add Photos to the Listing
Make sure that you add as many pictures as possible to complete your local map listing. Google will penalize your page if your listing is not 100% complete and images count, so be sure to upload as many images as possible. Also, the image gallery is your potential customers first impression of your business, so ensure your image gallery represents your business well.
7. Have a Google Map on Your Website
Make sure you have a Google Map embedded on your website.
That's it! It's not that complicated, but it's essential to follow these steps to get your local listing to the top of Google Maps and reap the benefits. Avada Media specializes in getting local business into the 3 pack. Get started with our website and SEO package today!